Drive a few hours and find yourself in a modern, comfortable retreat in Northern Michigan. Complete with waterfall walls, cute spots for gift shopping, beautiful spaces in which to dine, and in the right weather, high level golf courses, Grand Traverse Resort and Spa is set in the midst of gently rolling hills and trees galore. Even in winter when you can't golf, this is a grand place for relaxing and escaping from everyday obligations.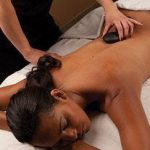 This February they're turning Valentine's Day into a weekend-long event and offering our Aerie Restaurant Valentine's Day menu February 14-15. Check out the Spa special Valentine's Couples package that includes massages, and customized pedicures, and if you decide to celebrate with the whole family they have kids activities too.
And if you're off for a spring vacation, consider joining them March 22 – April 7 for special Spring Break rates and activities. Book soon and save 20% off of the prevailing rate. Whether you are looking for relaxation, romance, or a family getaway, get up and go at Grand Traverse Resort and Spa. For room availability and rates, call 800-236-1577.
Tip: Don't bring your work! Don't open social media. Use the workout room. Swim. Eat. Listen. Share. Enjoy.
P.S. Consider taking a little side trip while you're there to taste some wonderful wines at Shady Lane Cellars. If you're lucky, you can meet the beautiful, warm, charming and knowledgeable winemaker Kasey Wierzba while you're there.