Ever dream of traveling halfway around the world to see what's on the other side? Australia is over there, and that's a great place to visit. But it's nearby neighbor, New Zealand, is its own uniquely inspirational destination. For women-over-50 traveling alone, it's a really cool place to visit.
What's the big draw in New Zealand? Well, there's tons of majestic nature to enjoy – everything from snow-capped mountains to rocky river canyons and white sand beaches. Kayak with dolphins, or watch whales.  But the biggest draw, according to visitors in the know, is the friendliness of the people. New Zealanders are among the most welcoming people you'll run across in the world. They tend to invite you to their homes right after they meet you. They feed you, introduce you to their families, and gave you the lowdown on what to see and what to do from a native's perspective.
You may think of New Zealand as a million miles away, but United Airlines recently introduced a direct flight from San Francisco that cuts travel time down to an eminently manageable overnight flight. If you fly business class, that's a walk in the park. But even coach passage is comfortable with United's Economy Plus option.  The
direct flight to Auckland
will be offered 3 times a week from now til October, when it will become available daily.
And think of the food and drink you can encounter in NZ. Bound to please are regional specialties like hangi, a traditional Māori meal slow-cooked over hot stones. NZ chefs are known for applying creative gusto to unique offerings from the sea, including juicy Bluff oysters. And don't forget, the Kiwis (New Zealanders) are experts at creating delicious sauvignon blanc wines.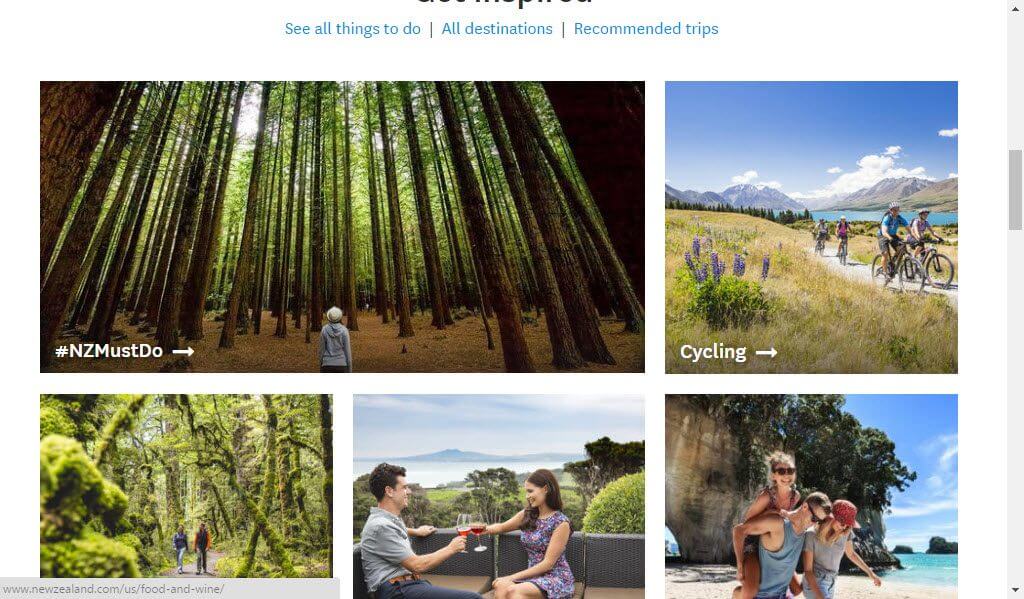 Check out the United site for direct flight times. Connect with the New Zealand tourism folks at http://www.newzealand.com/us/. Natives suggest you plan on spending a minimum of 10 days if you go; you'll need at least that much time to get a feel for the country and the people. If you're going to do NZ  and Australia at the same time – and why not since you're already on that side of the world? – you should schedule yourself for a minimum of 3 weeks. That way you can be sure to enjoy the high points of both countries.
Kia Ora!