Historic Hotels of America came to Chicago recently to bring attention to a few of Chicago's own homegrown historic gems as well as several others. Seated in the majestic King Arthur Court room at the Intercontinental Hotel, 505 N. Michigan Ave., industry observers met representatives from several of these giants and heard them talk about the features and amenities of their gracious historic hotels.
The Intercontinental itself is a gorgeous historical hotel that was once an exclusive men's club. The furnishings are rich and comfortable, the decor impeccably stylish, all of it kept in excellent condition with regular upkeep and periodic refurbishing and modernization over the years.  A treasure to indulge your guests in for catered meetings and conferences, or yourself and family for holidays and vacations.
Palmer House, a Hilton Hotel. One of Chicago's great historic gem hotels is the beautiful and iconic Palmer House, a Hilton Hotel, 17 E. Monroe St. With a lobby to die for in terms of stateliness and decor, this is one of the prime Chicago spots to come to experience a historic hotel at its finest.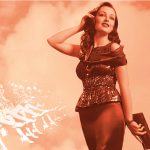 One of the many interesting ways to experience this location is the "History is Hott!!" luncheon and tour, held Tuesday through Saturday depending on ballroom availability. The hotel's resident historian, Ken Price, a tall, dynamic speaker, continually surprises and delights guests with nuggets from his seemingly inexhaustible wealth of information about Chicago, the hotel and the history of both. Reserve a place on the tour by calling 312.917.3404.
The Palmer House, a Hilton Hotel, is part of Chicago's history and part of its current cultural milieu. The public is regularly invited to participate in multiple different events each year. Everything from a Youth Breadmaking Workshop featuring star baking chefs from around the world, to a summer camp this year for kids 7-17 with cancer in which some of the hotel's rooms were transformed into bunk cabins and meeting spaces became the site of campfires, cookouts and talent shows, while kids were taken on adventures like rock climbing, Lake Michigan cruises, swimming at the beach, and more.
In 1893 the Palmer House pastry chef invented, at the behest of Mrs. Palmer, the first brownie for the Columbian Exposition World's fair in Chicago. Their version of this iconic dessert, which is now legendary and ubiquitous, is still melting sweetly on peoples taste buds today. Made with real chocolate, fudgy yet light-as-air compared to some, it's rich, apricot-glazed and deeply chocolate – definitely a close-your-eyes food. And when you buy one, you even get the recipe. Start with "14 ounces semi-sweet chocolate, a pound of butter…" Then, enjoy working it off at the hotel's modern fitness center.
Hotel Blackhawk, Autograph Collection Hotels, 200 E. Third St. in Davenport, Iowa, owned by Marriott, is another treasure listed with Historic Hotels of America. First opened in 1914, this beautiful hotel has a fascinating history, detailed in a beautiful hard-bound book full of memories and historical photos. Since 2010, after a $46 million renovation, it has become the landmark destination in the Quad Cities. Their favorite adjective is "Hipstoric." Their mantra is "Stay. Host. Play." And they have some gorgeous spaces in which you can do all those things. Intimate private dining rooms, comfortable boardrooms and elegant, gilded ballrooms, in combination with their sleek contemporary decor throughout the public spaces and in all the rooms and suites – complete with luxury bedding, make great spaces for conferences, meetings, special occasions or just laying back. And at affordable rates.
Amenities include a fitness center, complimentary WiFi and a heated indoor pool and hot tub. And as for playing, enjoy The Spa at Hotel Blackhawk or unwind with cocktails while you bowl a few frames at their own indoor Blackhawk Bowl. Consider the world-class cuisine at Bix Bistro or take a quick break for coffee or latte at Beignet Done That Cafe. TripAdvisor awarded Hotel Blackhawk their Certificate of Excellence and AAA awards Four Diamonds. Stay here, host here, and play right in the hotel – or use it as your home base while you drink in the pleasures of the entire Quad Cities region.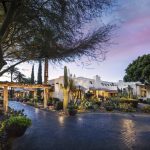 The Wigwam, a 440-acre resort oasis in Phoenix's West Valley, is celebrating the centennial anniversary of its Organization House, the first building on the site. Once housing Goodyear Tire & Rubber Company's executives, today it's the foundation of The Wigwam's authenticity and historic charm. Travelers are invited to enjoy a special "Centennial Thank You Package," along with a line-up of epicurean events, wellness journeys, and special promotions. Valid for stays through December 23, 2018, package prices start at $209 and include a two-night stay in an Adobe Traditional Room plus a $100 resort credit towards enriching activities, dining, and wellness experiences at the historic resort. A huge 26,000-square-foot LeMonds – Aveda Salon and Spa, An amazing 54 holes of championship golf (two courses designed by the legendary Robert Trend Jones, Sr.). Delectable cuisine at five dining outlets. Plus entertainment and active lifestyle amenities for guests of all ages.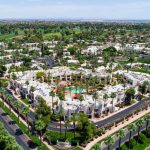 Meander through the resort's meticulously manicured landscape of palm trees, rose gardens, citrus trees, and lush greenery – highly unexpected in a desert setting. Guestrooms and suites, most housed in adobe style casitas, feature updated comfortable, contemporary interiors accented by authentic Southwestern décor. Set up meetings in updated spaces. Enjoy shopping onsite. Relax and play in the three expansive swimming pools, bocce ball and tennis courts, along with the spa and the golf club. For more information on The Wigwam, the "Centennial Thank You Package," or the 100th Anniversary of the Organization House, call (623) 935-3811 or visit www.wigwamarizona.com.