Feet hurt? Got plantar fascitis? What do you do about it? Custom-made orthotics cost a bundle – $200 to $800 is typical. But many ask whether such expensive insole options are over-prescribed, according to an article in the New York Times. Some helpful ready-made inserts we've had good results with include SuperFeet and SofSoles.
And here's another idea. The name is MommySteps Maternity Insoles, but don't let that fool you. They actually work really well for anyone – especially us baby boomers who may have fluctuating weight or other balance issues and need insoles that fit well but don't cost a fortune. Upon receiving review samples of these ready-made, we found they felt really good right out of the box. And they also have the capability of molding to your feet with a custom fit. Designed for the changing needs of a pregnant woman's feet, anyone can put them in the oven or toaster oven, and they'll re-mold to the current shape of your foot. It's a neat way to customize your inserts without spending too much.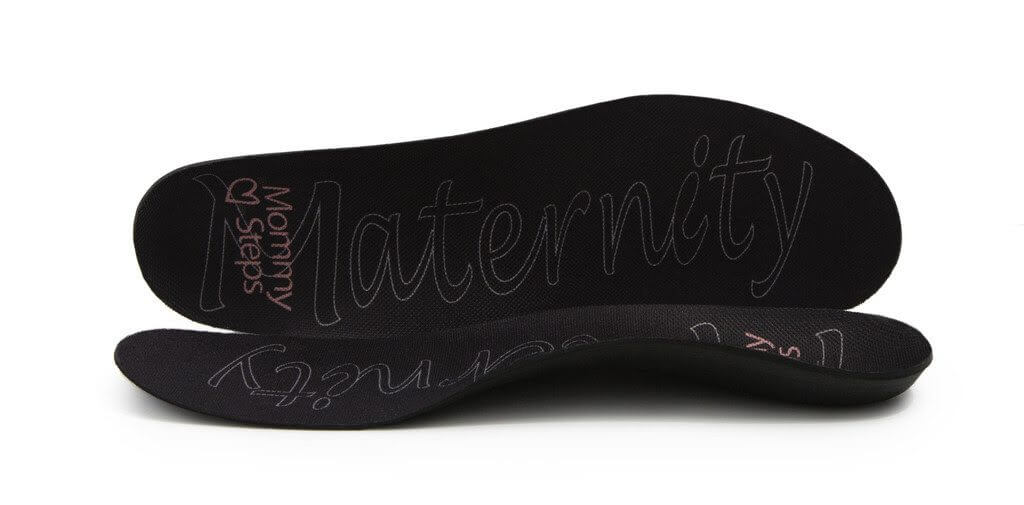 We tried both the Casual/Flats and Active/Athletic styles and found them to be very comfortable and supportive right out of the box. I replaced my ¾-length SofSoles inserts in my cross-trainer shoes with the full-length MommySteps Athletic edition and found it even more comfortable on the very first wearing to step class. I particularly felt a positive difference in the ball of the foot area.
I also tried the Casual/Flats edition in a pair of Trotters Mary Jane flats that I'd been successfully using as semi-dressy walking shoes with only their own factory-supplied insoles. The MommySteps insoles brought the comfort level up a notch or two, enough to consider significant. And then I decided to put that thinner Casual version into my non-cross-trainer walking-around tennis shoes – ones that could not accommodate the thicker Athletic version. This, too, was a winner in terms of comfort.
Finally, I was ready to try the oven thing. Although I was nervous about putting the insoles into the oven, the directions were clear and simple. You put the thicker Athletic version in the oven for exactly two and a half minutes, then put them in the shoes and right away put your stockinged feet into the shoes and tie any laces. Then you stand straight, relaxed and balanced on both feet for two and a half minutes. And that's it – custom fit orthotics that you can re-mold up to 5 times. My out-of-the-box insoles already fit well, but I believe after the oven treatment I noticed an improvement in the fit of the area between the toes and the ball of the foot. The fact that you can customize them and use them in multiple shoes makes the cost of $39.95 seem like a pretty sweet deal.