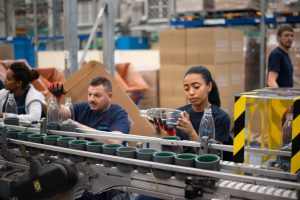 This strange time in history has me reading and listening to the news more than I ever have. Saw something this morning that got me wondering; Latino workers in essential jobs tend to suffer more infectious outbreaks of COVID-19. So where are these "essential jobs" and what do we know about them?
The Economic Policy Institute conducts extensive studies and recently compiled their 2019 data into tables of demographics about the 55+million workers deemed essential in our country. Those people going to work every day during the COVID pandemic…taking care of our needs despite the danger to themselves and their families. The industries that employ 60+% of essential workers are:
Health care – 30.2% of all essential workers
Agriculture and food – 20.6%
Industrial, commercial, residential facilities and services – 12.3%
All the rest of the industries deemed essential are in single-digit percentages of that 55+ million workers. If you've got the time to review, these tables reveal some fascinating facts.
News sources report that many  of these essential workers don't have adequate access to effective PPE (personal protective equipment like masks and gloves) and are not able to keep proper distancing while working in close quarters. Unsurprisingly, then, they get infected in greater numbers with the coronavirus.
Imagine a world without enough people to work these jobs…with limited access to the services these workers provide.
Say thank you to these folks when you see them they do their thing: Treat your sciatica. Repair your vehicle. Cook your meal. Drop off your package. Fill your tooth. Deliver your food. PIck up your garbage. Take your temperature. Do your laundry. Drive you home.
And if you have any ability to affect such things, stand up for their right to be protected during this pandemic. Thank you, people.
P.S. Oh, and check out the wages table. The average gap between male and female pay in many industries looks to be ~$2 to $4/hour. Yep, really.