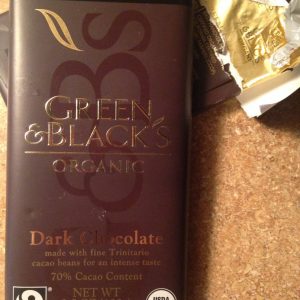 Forget the candy – unless maybe it's an anti-oxidant-rich, organically produced and sinfully delicious dark chocolate from Green & Black's (our favorite is the 70% – mmm, granddaughter says it tastes like raspberries). It's always fun to think of unique gift ideas for upcoming Mother's or Father's Days or anytime someone-who-has-everything needs a birthday, graduation or celebration gift. So here are a few for 2017: 1 bullet-shield bag,  2 books,  3 wines.
MTS laptop bag
. If your giftee is highly concerned about personal safety in any situation, consider the
MTS laptop bag
that becomes a bullet and/or attack shield in an emergency. For the many folks who believe in guns and worry about the need to protect themselves, this item could be just right. It's kinda heavy (8 lbs.) so most women wouldn't want to carry it around on a regular basis, but we could see it if you were going to, say, a demonstration, or a big political rally where craziness can happen. But families, schools, law enforcement, first responders, hospitals, businesses and private security personnel who are concerned about protection during a physical attack could use the MTS™ to protect one or more people. Plus, it includes an expandable utility pouch with covert accesss where you could store a handgun or Taser or a laptop or tablet. Read more
here
.
Book #1
From C-Student to the C-Suite
, by Tami Holzman. If your giftee is a grad who's really nervous about going out into the real world, here's a book that might give them some peace of mind. A study by 
The World Economic Forum
 confirms by 2020 having high Emotional Intelligence is a top trait people will need to succeed. This book talks about how to develop Emotional Intelligence and how to turn insecurities into assets. The author believes you can be successful by being yourself – and still have fun. It's a tough world out there, and it's encouraging to hear that building relationships is what matters most.
Book#2
Aging Disgracefully
, by Danny Cahill. We all talk about page-turners, usually in connection with mystery novels, but this one is a just-released memoir. Written by a guy who was tremendously successful from his first job out of college as a recruiter, and then went on to buy the company. His success is chronicled somewhat incidentally as he bares his soul about his love life and his marriage and his relationships. Cahill includes some embarrassingly frank descriptions of the sexual predilections of younger-persons-who-learned-about-sex-from-Internet-porn. Other topics he hits on: adultery, divorce, depression, aging, dating in mid-life. Danny Cahill is 
one hell of a storyteller
. I literally couldn't put this book down – didn't get a lick o' work done over the two days it took to read it – and chances are your Mom, Dad or Grad giftee won't be able to either.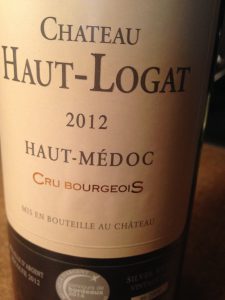 The wines. If your Mom, Dad or Grad giftee enjoys wine, here are three unique reds suitable for anyone who likes dry reds with roasted meats or cheeses. The first two are super- and ultra-premium from Colangelo & Partners and the third, a luxury Cabernet from Delicato. Visit here for more information about wine price categories. So know your giftee, check your budget, and be assured if they love dry red wines, they will love these. And even more fun, we've included links to two recipe to pair with the wine. Invite your giftee to dinner – or bring it to his/her house!
Wine #1
Les Dauphins Côtes-du-Rhône Villages Puyméras Rouge 2014
. A deep red color, ripe red fruit fragrance and hint of spice, this wine is complex and soft with a rich finish. Produced from vineyard sources with an average age of 30 years in Southern Rhône's classified winegrowing commune of Puymeras, it is a blend of Grenache (70%), Syrah (20%) and Carignan (10%).
Pair with:
Pot-Au-Feu – Classic French beef stew slowly cooked with vegetables.
Recipe:
Pot-Au-Feu
. Read an excellent 
full review here
. SRP ~$18.
Haut-Logat Haut Medoc Cru Bourgeois 2012
. A grilled meat dish pairs perfectly with this vintage that's well-structured with a touch of unmistakable elegance. The château's vineyard overlooks the village of Cissac-Médoc, between Saint-Estèphe and Pauilac and has been classifined as Cru Bourgeois in 2012, a level below Cru Classé but satisfying some strict quality criteria each year. Haut-Logat is a blend of Merlot (45%), Cabernet Sauvignon (45%) and Cabernet Franc (10%).
Pair with:
Steak in red wine with shallots and French fries.
Recipe:
Entrecote Bordelaise
. SRP ~$25.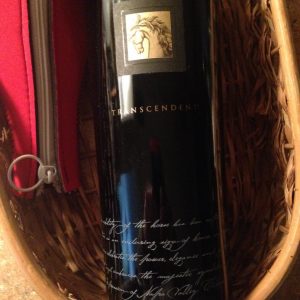 Black Stallion Transcendent 2013. Surprise your wine enthusiast giftee with a luxury red wine to lay down for the future! Wine Enthusiast says: "A full-bodied, dense and powerful wine with notes of tar, chocolate, leather and tobacco leaf. Black pepper-laced tannins fill the palate alongside a generosity of bold, brambly black cherry and blackberry, begging for more time in the bottle. Enjoy best from 2023 through 2025." From Delicato Family wines, this wine will pair beautifully with grilled or stewed meats. Mark your calendar to celebrate together when you open the wine in 5, 6 or 7 years. Here are tips from Wine Spectator on how to store wine without a cellar. SRP ~$150.